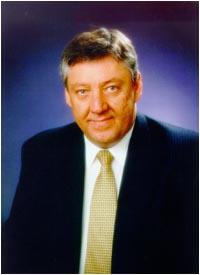 One of the first industrial companies to gain the right to use the Energy Savings Trust's energy saving logo was HID for its range of Hitachi AC frequency inverters. The company has long advocated the use of AC motor control to make energy savings in continuous duty cycles such as found in fan and pump applications. Indeed, Hitachi has invested heavily in pioneering the development of auto tuning and auto energy saving drives for high consumption duty cycles.
It is widely accepted that two thirds of all energy consumed by industry is through electrically driven equipment. Yet, 95% or more of the AC induction motors used in that equipment - most notably powering fans and pumps - is uncontrolled. The energy consumed and wasted in these applications accounts for hundreds of thousands of tons of CO2 emitted into the atmosphere each year.
Stephen Scales of HID said, "the issue of energy saving in the inverter drives industry is sometimes misunderstood by potential customers. Yes, all inverter makers would like to see their products installed on every fan and pump - that's where a huge market potential lies unfulfilled. But, it is also an application area where our products bring a prompt and worthwhile payback - not just to the end user in reduced electricity bills, but to society as a whole". Mr Scales concluded, "Western governments are committed to the objectives of the Rio Earth Summit and the Kyoto Agreement, but meeting the targets will be much harder without the co-operation of industry - and speed control of AC motors can make a massive impact on emission figures".
The energy saving logo can be applied to literature and packaging for all of the companies Hitachi frequency inverters.